The duo with Uros Spasojevic discovers an unconventional treatment, role and possibilities of piano and electric bass within the ensemble. Giving the leading melodic role to electric bass, piano parts consist of different textural models frequently evoking the influences of contemporary classical music. The variety of timbres and moods interpreted by electric bass are combined with through-composed form in most of pieces, making the whole performance an indivisible entity for a listener.
This conceptual duo album is mostly influenced by Nordic jazz and since the project started as part of a cinematic concept, the music on the album called "V" could be likened to a soundtrack to a future film. A sound that embodies the tension of contrast and complement between two different instrumentalists. What at first may seem like opposing signatures, will in the end unite into something fresh and enchanting.
The approach that we wanted to apply to accomplish the final goal of the project, was the starting point in my further thinking of creating music that could work in a multimedia context. After the project had been done, I started exploring the function of improvised music at the intersection among other arts. That has also given me clearer idea about the term "applied music" and also about my role as a composing and improvising musician in a contemporary context. Along with listening the music for itself, the areas of practical application are multiple, including theater, movie, and any kind of performance where music could be used to correspond with other media.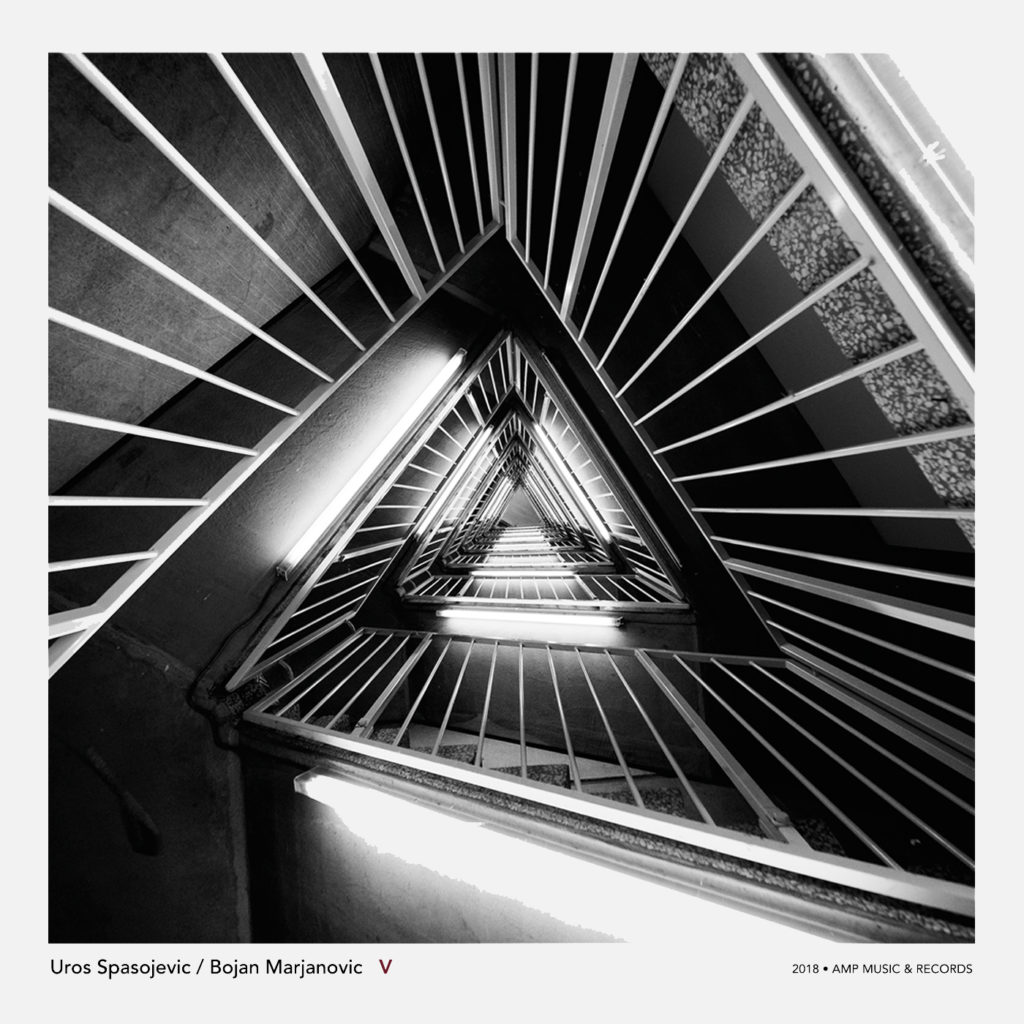 ALBUM REVIEWS